EES Friends and Families, please check your email for information about upcoming fundraisers. Here is a link to our digital format:
https://forms.gle/fvegrQNfjZsfJeYm7
Please share with your friends & family! Thank you to our very generous community sponsors!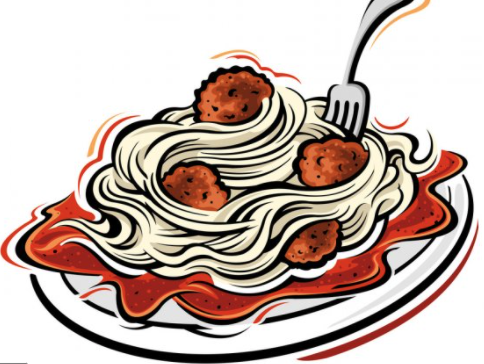 Greetings EES Community: Here are some important dates to remember! More details to come! Grade 3 MEA/NWEA Testing: May 10-13 Grade 4-6 MEA/NWEA Testing: May 11-14 Grade 5 Science MEA Testing: May 24-28 Thursday May 27th @ 5:45 - Spring Performance Event, Community Zoom May 27th-June 3rd - Spring Raffle Fundraiser Memorial Day, May 31st, No School Boston Trip for 6th graders - Friday June 4th (Depart EES before 7am, Return between 8-10pm) Whole school at Camp Knickerbocker Thursday June 10th, dismissal 2-2:15 parent pickup, busses depart @ 2:00 Friday June 11th, early release @ 11:15am Last day of School: Monday June 14th: 6th Grade Graduation & early release @ 11:15am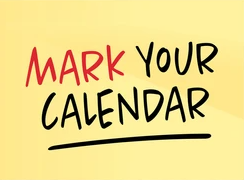 Teacher & Staff Appreciation Week here at EES was JAM PACKED with generous donations towards our lunch on Wednesday, individual gifts, handwritten notes, sweet treats, healthy snacks, refreshing drinks and much more! Thank you families and PTC for organizing this week. Students also recognized our favorite School Nurse! We all feel truly appreciated!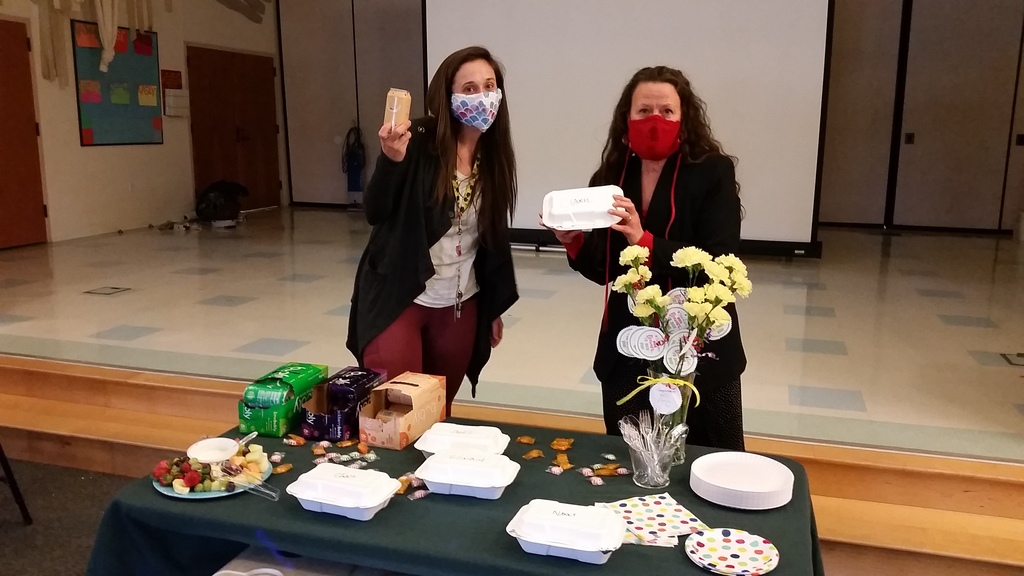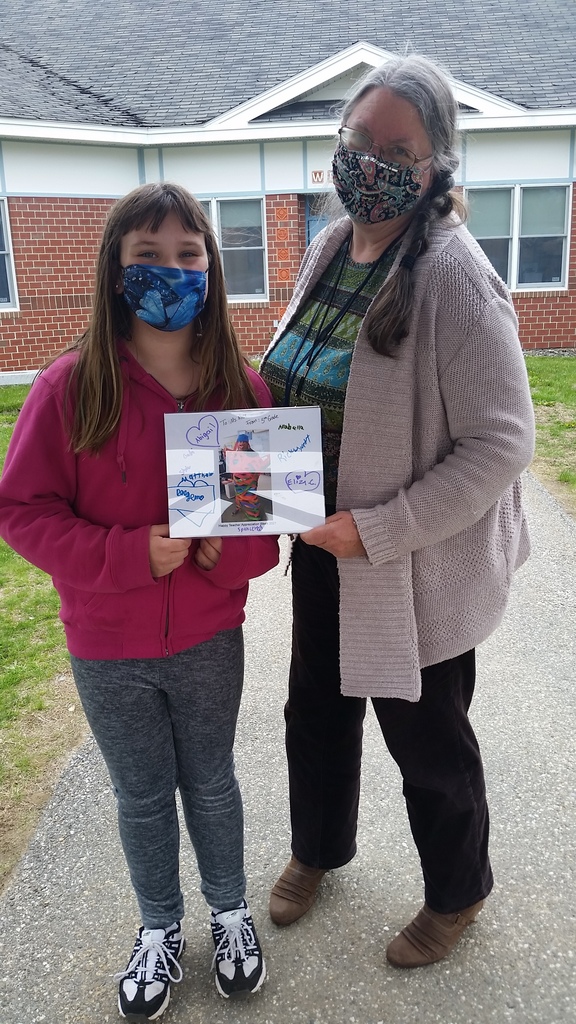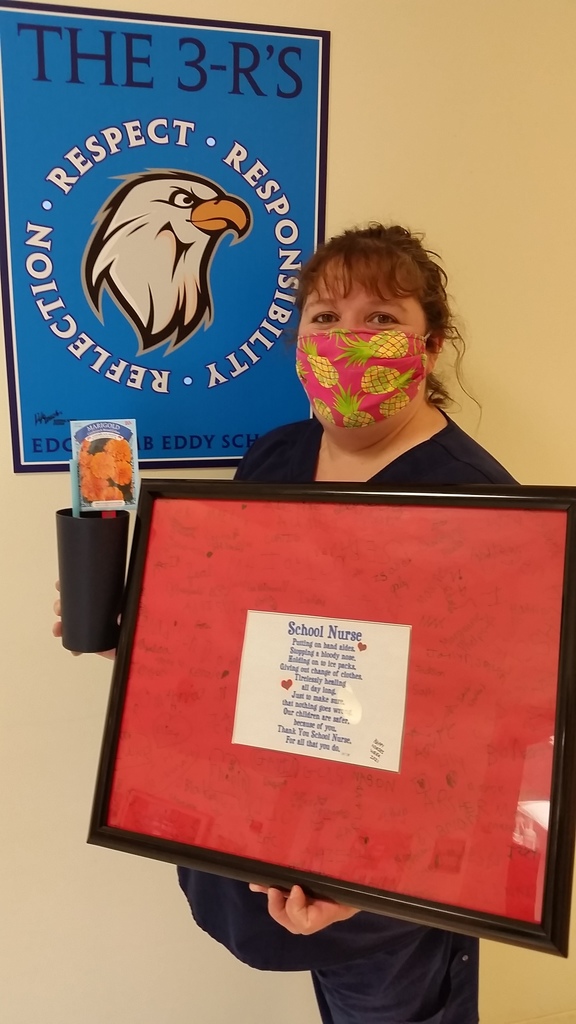 Here they are... pictures of the much anticipated grand prize of our PTC Read-A-Thon... Duct taping of Mrs. Currier to the wall!!! A special thank you to Mrs. Currier for being such a good sport and supporting her students. Also a special THANK YOU to Big Al for donating all the tape!!! Keep Reading EES!!!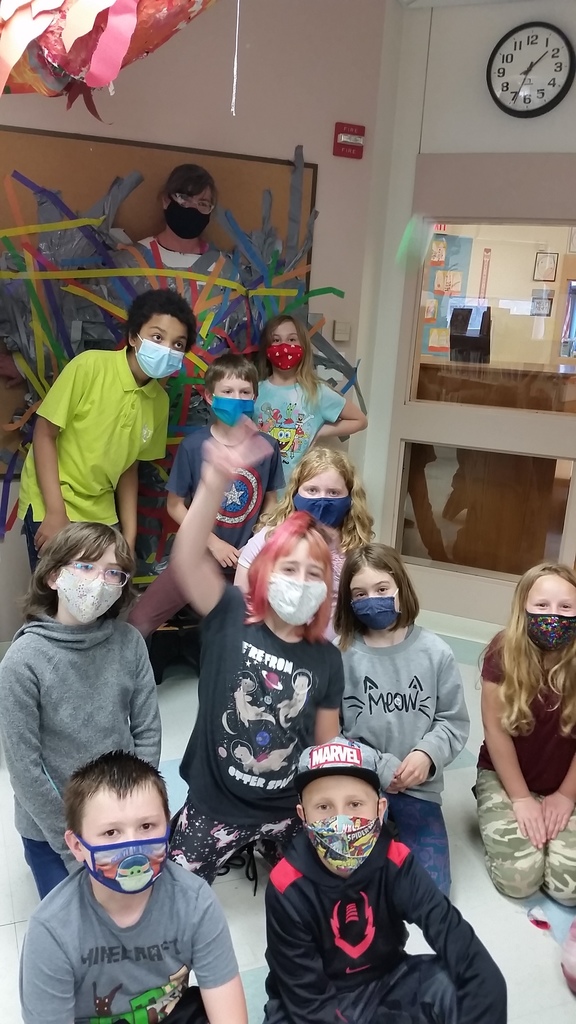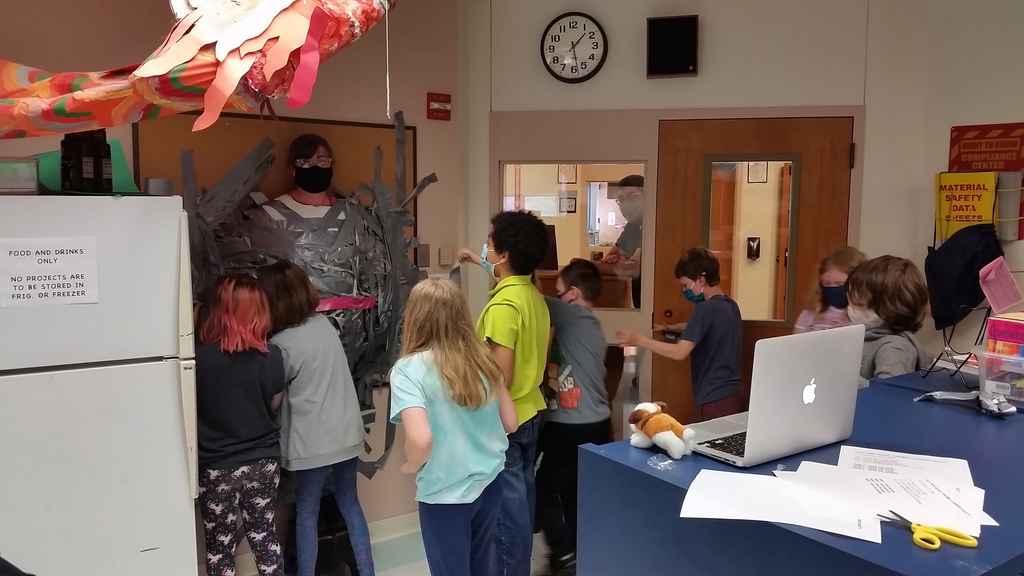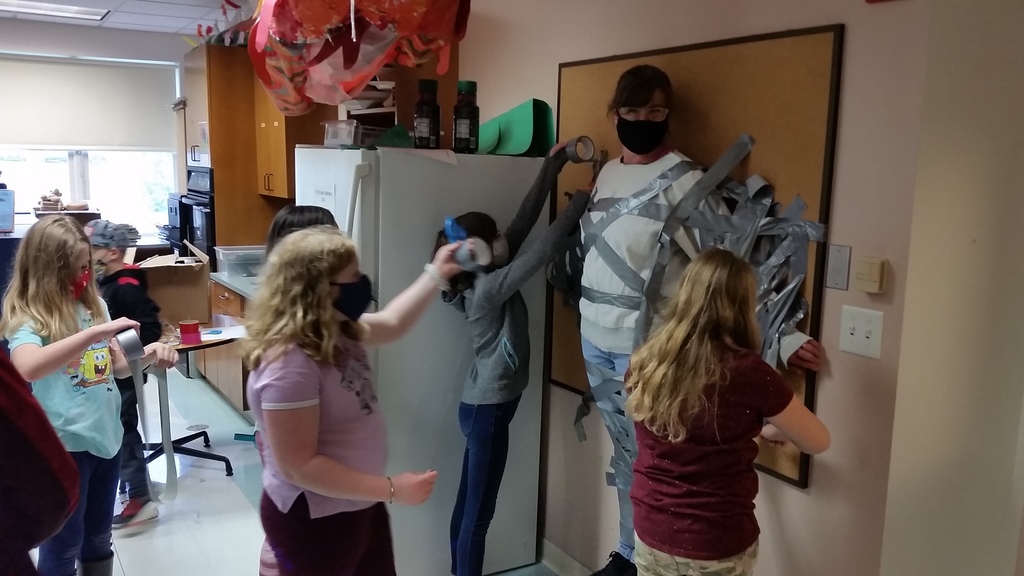 We are so proud of our whole school for all the reading these past 2 weeks. The school as a whole read: 37,826 minutes!!! Thats about 630 hours of reading time. Wow!!! Students enjoyed their Reading Bingo Popsicles today also. Here are our winners: 1st Place Classroom: Mrs. Currier's 4th Grade Runner Up Classroom: Mrs. Browne's 5/6 Homeroom 1st Place Student: Stella, 4th Grade Runner Up Student: John, 4th Grade Stay tuned for pictures of the taping and parties!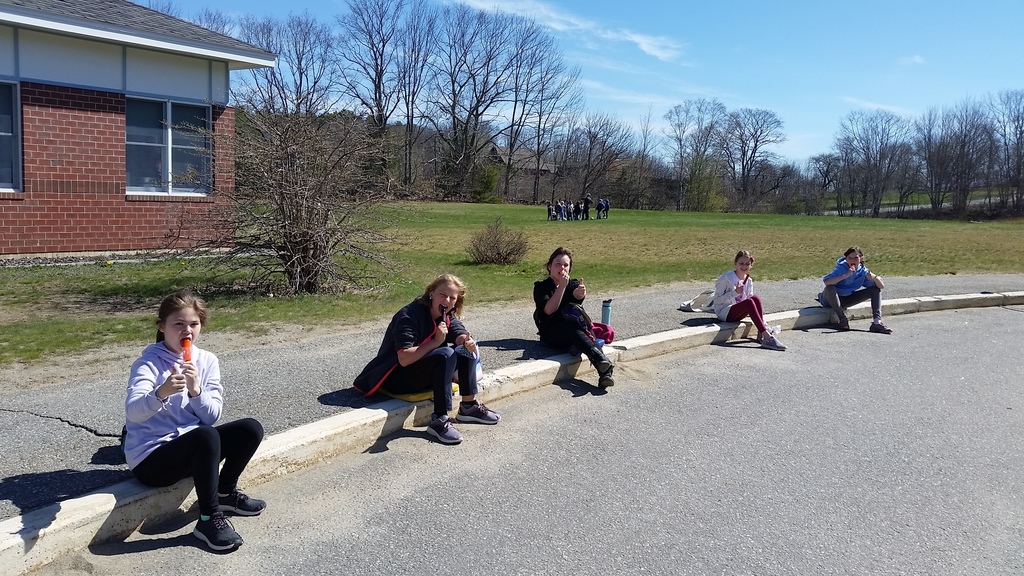 Last Chance!!! If you have not turned in your reading log or bingo card you can send them in tomorrow, Tuesday April 27th. Counts will be finished then and the winners will be announced at the end of the school day. Remember, the class with the most minutes logged gets to duct tape their teacher to the wall!!!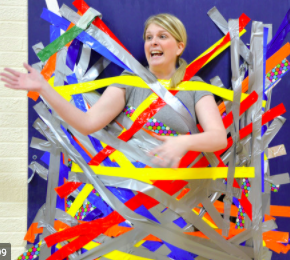 PTC Read-A-Thon... Day 9!!! There are only a few more days to log reading minutes! What are you doing to stay busy with reading? Did you go to the library this vacation? Are you reading while traveling? Are you reading at home or away? Are you reading outdoors, even today!!!??? Don't forget to turn in your bingo sheets and reading logs to school on Monday the 26th!!!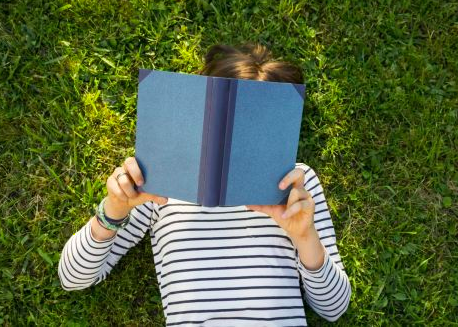 PTC Read-A-Thon Day 5! It's Flashlight Friday! Students were given flashlights to take home today to do fun "in the dark" reading over break. Keep logging your reading minutes and have a great week off!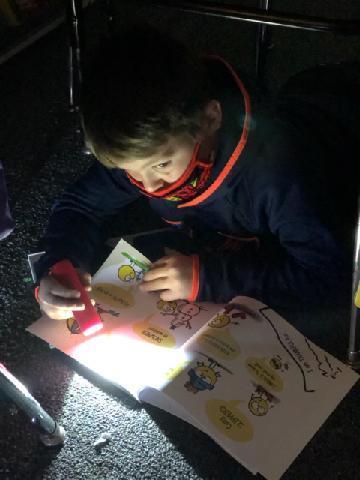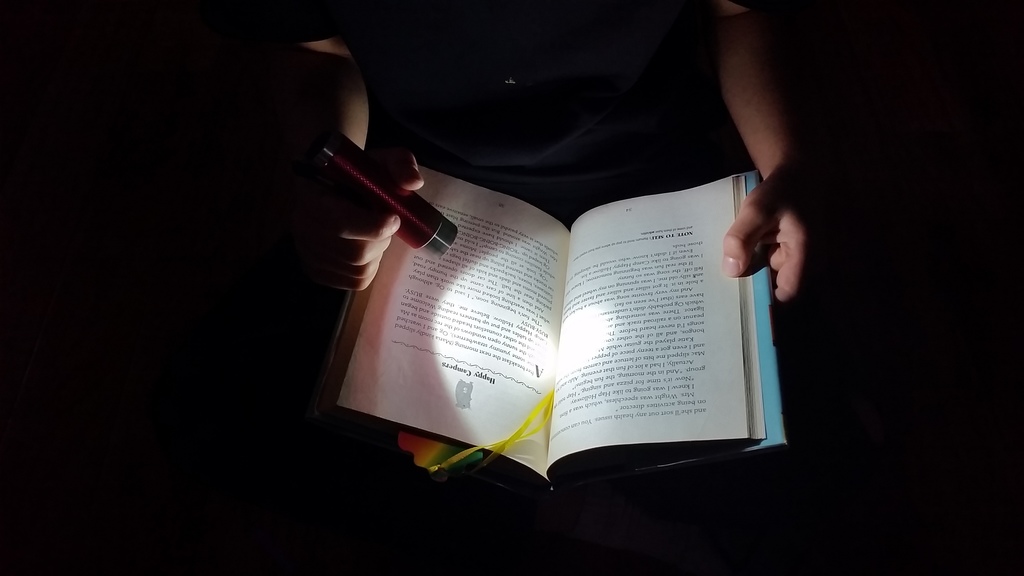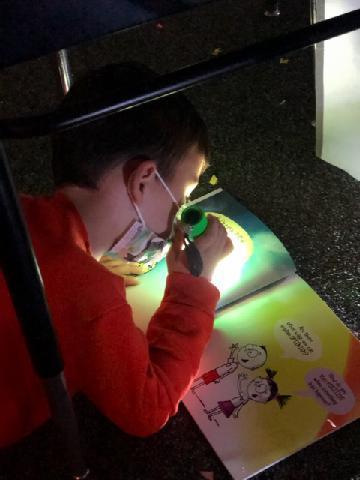 PTC Read-A-Thon Day 4!!! We hope everyone worked on their Remote Wednesday Bingo Cards yesterday, remember to turn in your completed bingo card after vacation for your popsicle prize! Today is "Reading makes me a Smartie" Day... Students will be given a treat to remind them to keep reading!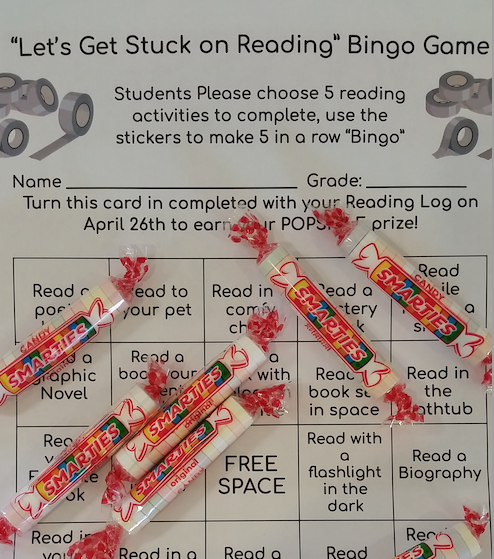 PTC Read-A-Thon Day 2! Today students enjoyed a "make your own bookmark" craft ! Keep reading everyone!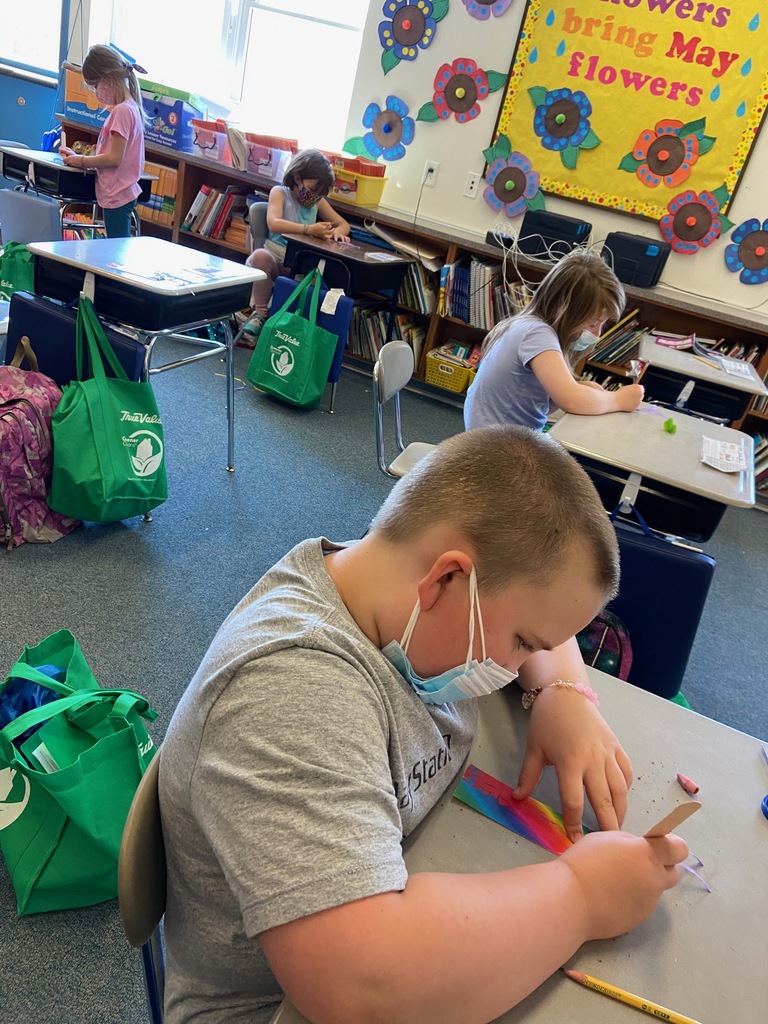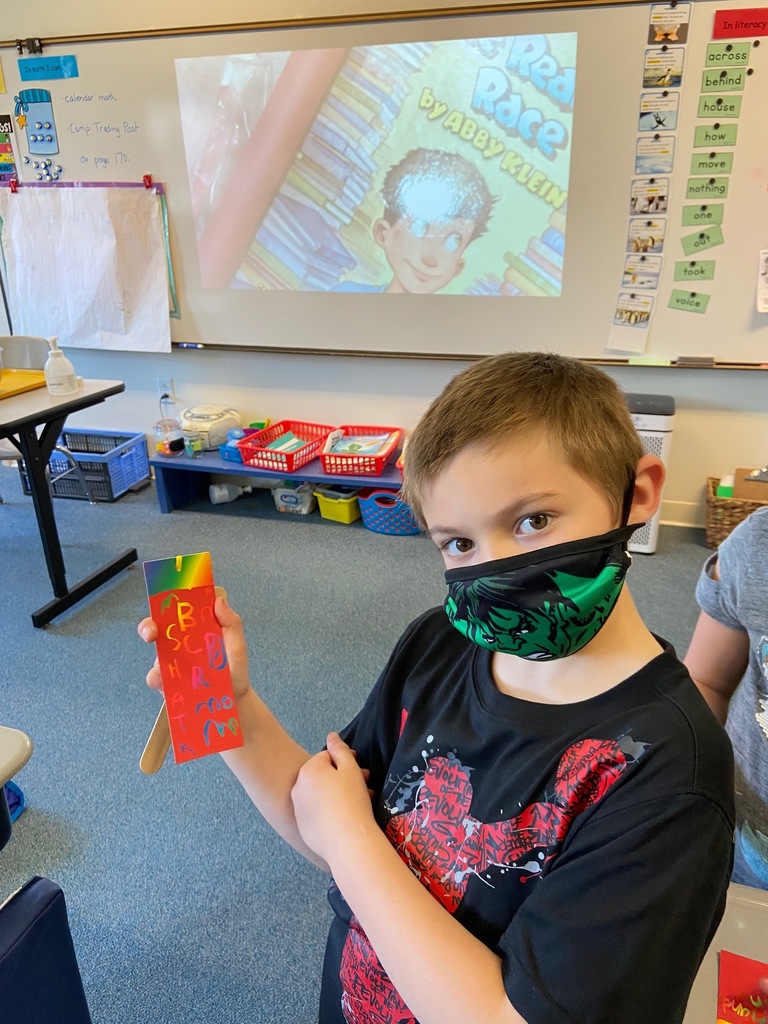 Students and Teachers at Edgecomb Eddy got "Wrapped Up" in a good book by wrapping their teachers in crepe paper. Today marks DAY 1 of our PTC Read-A-Thon. Parents please check with your student and help them log their minutes at home this week and next week during break. Reading Logs are due Monday April 26th. The Grand Prize for the classroom who reads the most minutes is to duct tape their teacher to the wall!!! Let's get Stuck On Reading together!!!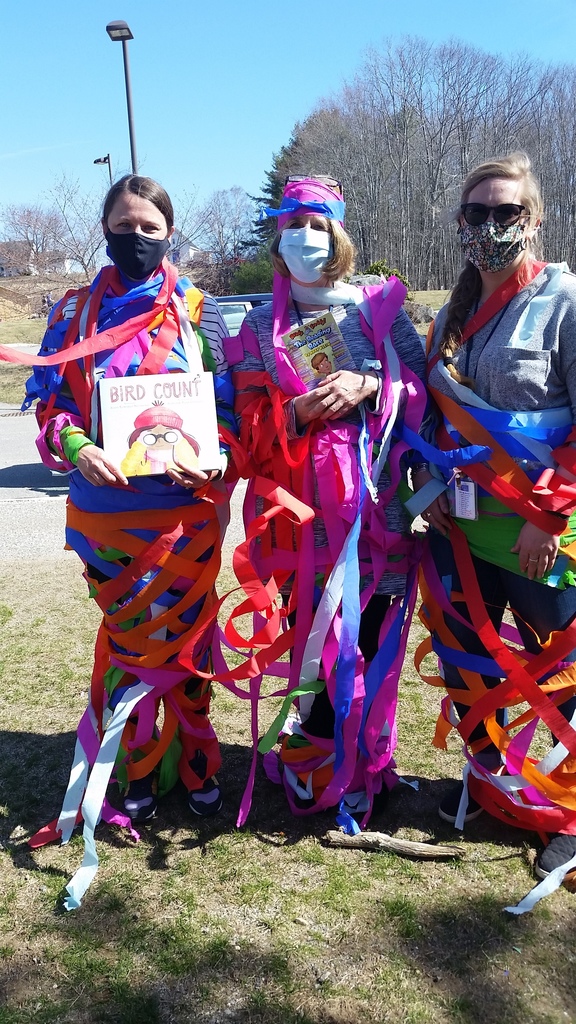 Travel guide 4/8/21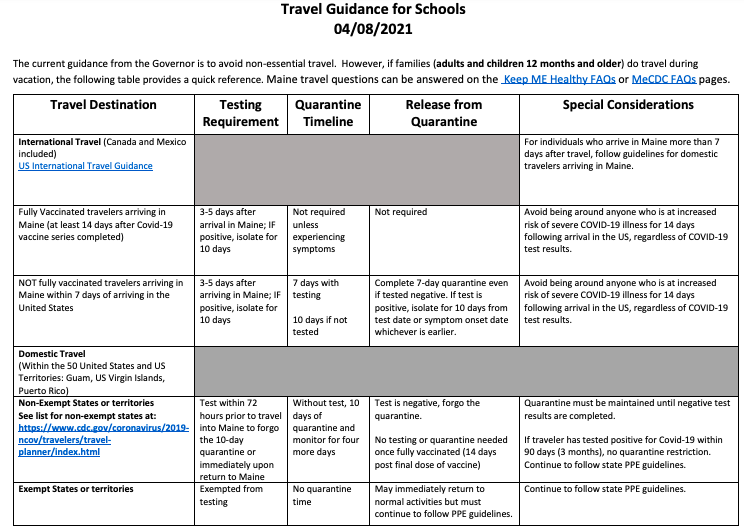 Reminder! Parent Teacher Club Meeting Tonight via Zoom at 6pm. Parents and Teachers, please check your email for the link! Hope to see you there!


Reminder to families: With children playing in the woods, it is still necessary to tick check your children daily. This means means a full body check, especially in their hair. It is important to maintain this daily practice up until snow falls. Thank you for your attention to this health matter.

Ensure you know the procedures the individual schools follow on bad weather days. If you suspect school might have a delayed or closed for the day, check the school website if you have Internet access. Or use Instant Alert. The information is available in your school office.

October is National Stop Bullying Month. Follow this link if you want to learn more about what together we can do to keep our students safe from bullying.
https://www.stopbullying.gov/